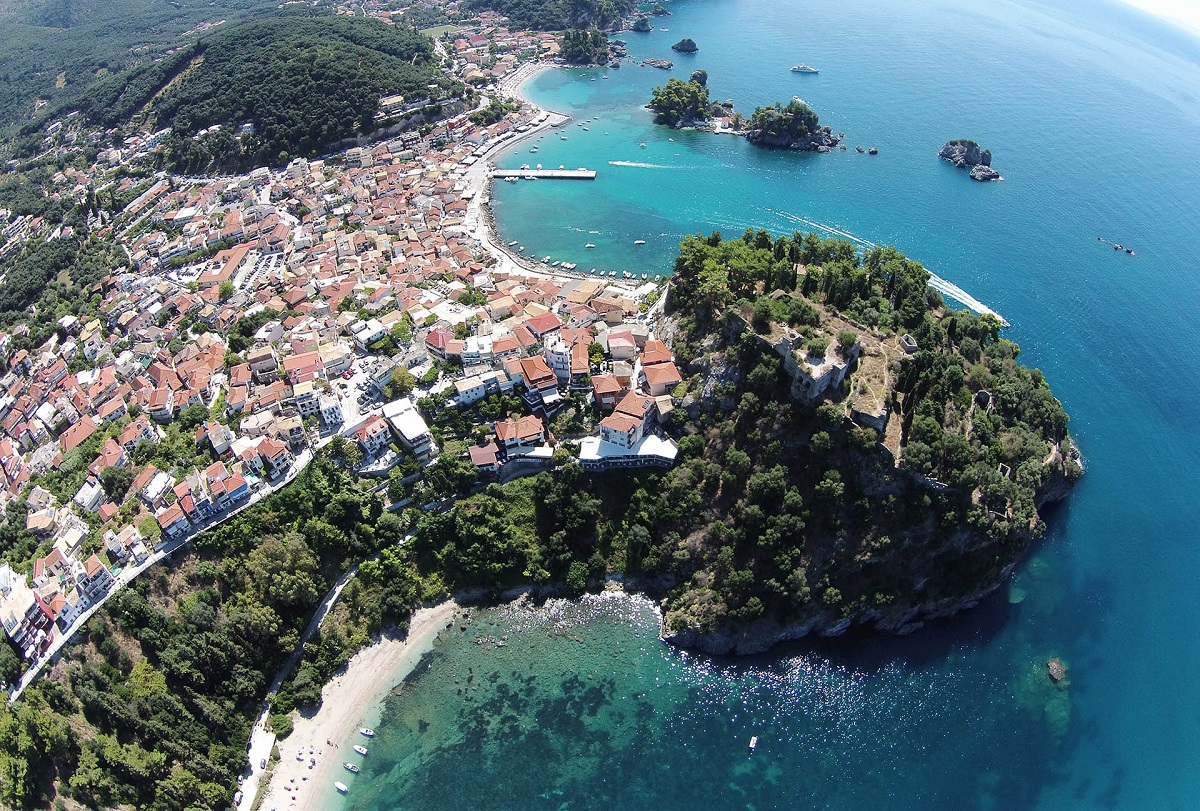 Parga Castle
The Castle of Parga is located on the top of a hill overlooking the town and was used to protect the town from the mainland and the sea. It was initially built in the 11th century by the residents of Parga  to protect it from the pirates and the Turks.
In the 13th century, as their control of the region increased, the Venetians rebuilt the castle to fortifythe area.
In 1452, Parga and the castle was occupied by the Ottomans for two years. During that time part of the castle was demolished.
Valtos Beach
Valtos is the most popular beach in Parga. Clean water, water activities, restaurants and accommodation all in one beautifull environment. Valtos or Chrysogyali (Golden beach) is an organized beach with many beach bars, restaurants, resorts, schools for watersports and games.
During the summer months there is a unique thermal effect suitable for the sport of windsurfing. Valtos beach also has a port for the purposes of sailing boats. In Valtos beach you will see the historic church of St. Spyridon built practically on the sand and just 5 minutes from the beach you will find the Monastery of Vlacherna.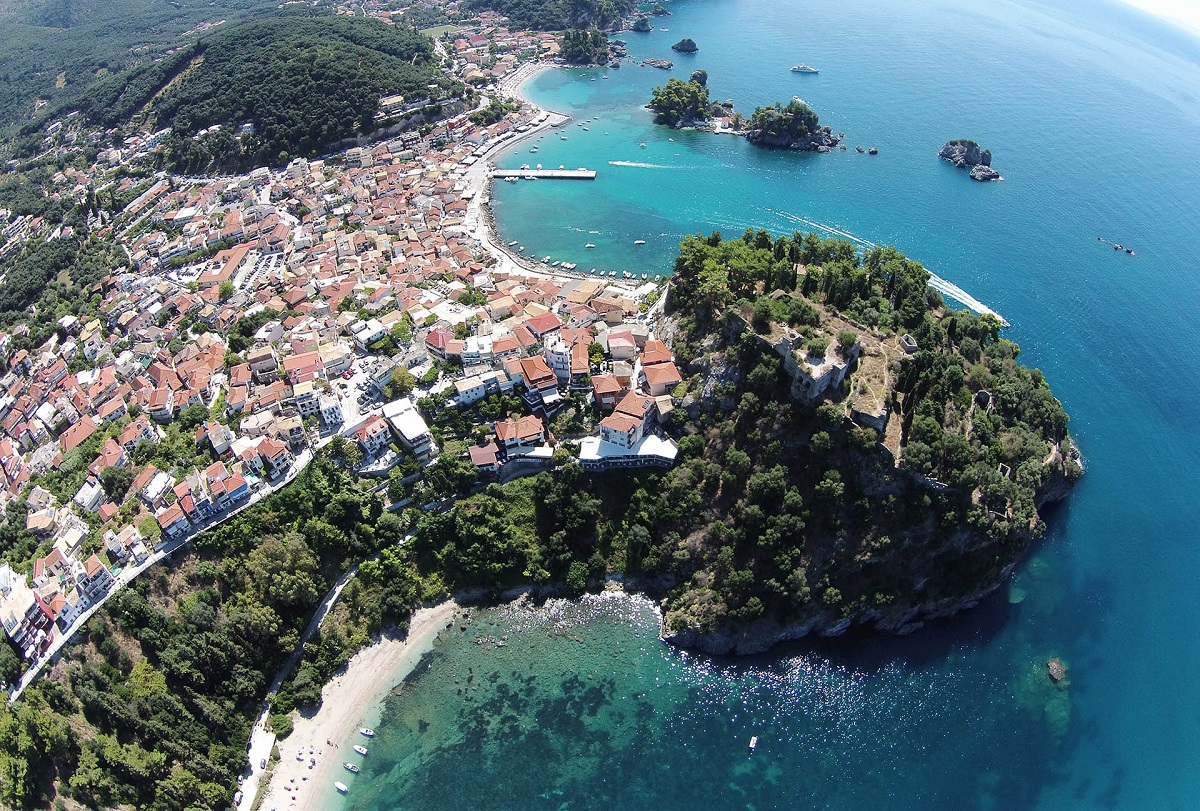 Parga Greece
Parga was known in ancient times as Paragiros, Paragea and Ypargos where it's current name came from. It was ancient Toryni as Ptolemy and Plutarch say.
The Normans built the first fort in the 14th century and since then Parga passed in the hands of Venetians,  French, Britishand  Turks. During the Venetian rule,  Parga had considerable privileges that  enjoyed economic prosperity and was  a bridge between the Turkish-occupied Greece and Venice.
Parga existed as a settlement since Byzantine times . The first mention of Parga with that name made ​​in 1387 by John Kantakouzenos describing Parga  as one of the main cities of Epirus . The population of the city increased after the influx of residents of Vagentias ( opposite Corfu ) , about 1370.